Construction Update
October 2018
We are in countdown mode to the official opening of the West Wing! With just under two months to go, many of the spaces are getting the last of the infrastructure installed. Now that the walls are up and most of the floors are done (but covered for safe-keeping), we are beginning to see the rooms come to life.
In the pictures that follow, some of our students show us how these spaces will be used by our community members. You can see from our artist's renderings that the only things missing to add the warmth that characterises our school are furnishings...and us! We are so excited to put these spaces to use. In the meantime, please enjoy this glimpse into the West Wing along with illustrations to show how the rooms may be used.
Early Years Preschool
Here, Luke shows us the large common space and multi-purpose room that will sit at the heart of our preschool. This space will serve as an extension of the four large classrooms that surround it. Parents will also be able to enjoy a large reception area just outside this room.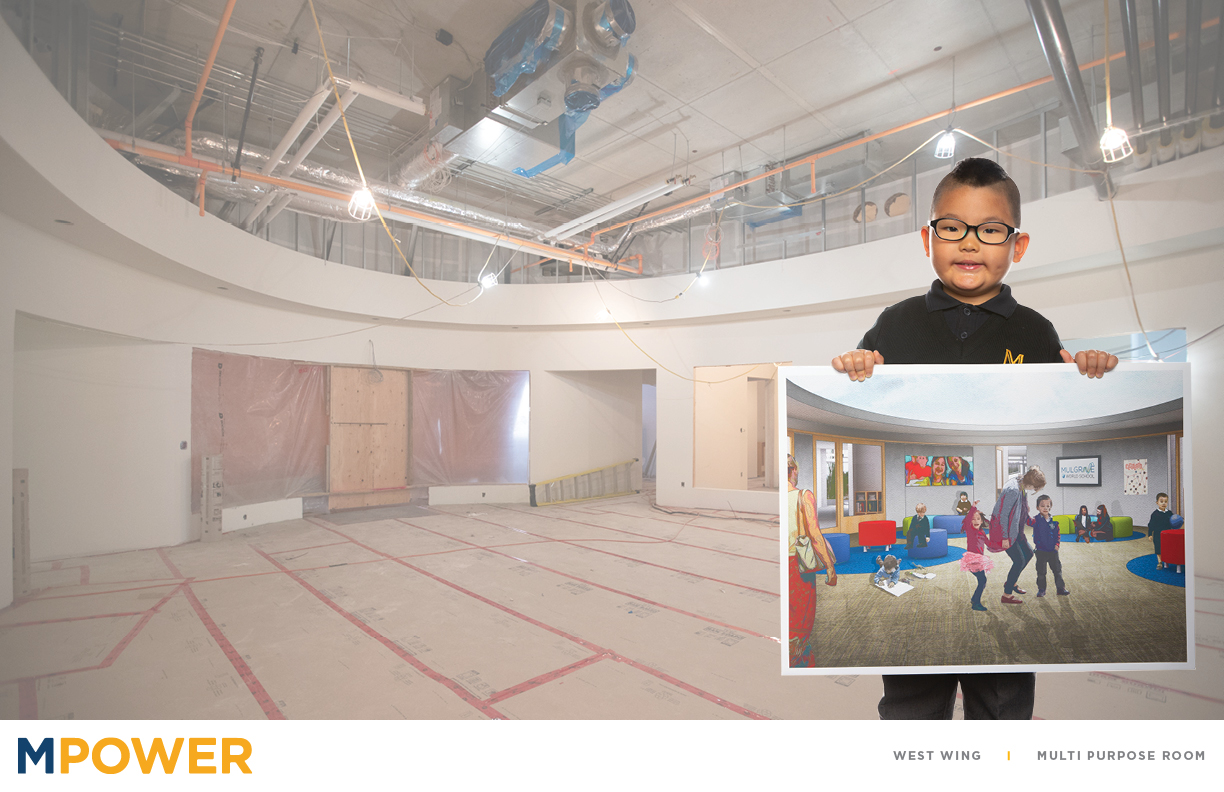 Stairwell and West Wing Atrium
Alayna is holding a rendering that shows us how much light will come in from the floor to ceiling windows in this space. The stairs will connect all of our floors, from the preschool to the rooftop playground. Bright, airy, and wide, this area will be a spot where you can catch up with friends and enjoy the view, rain or shine.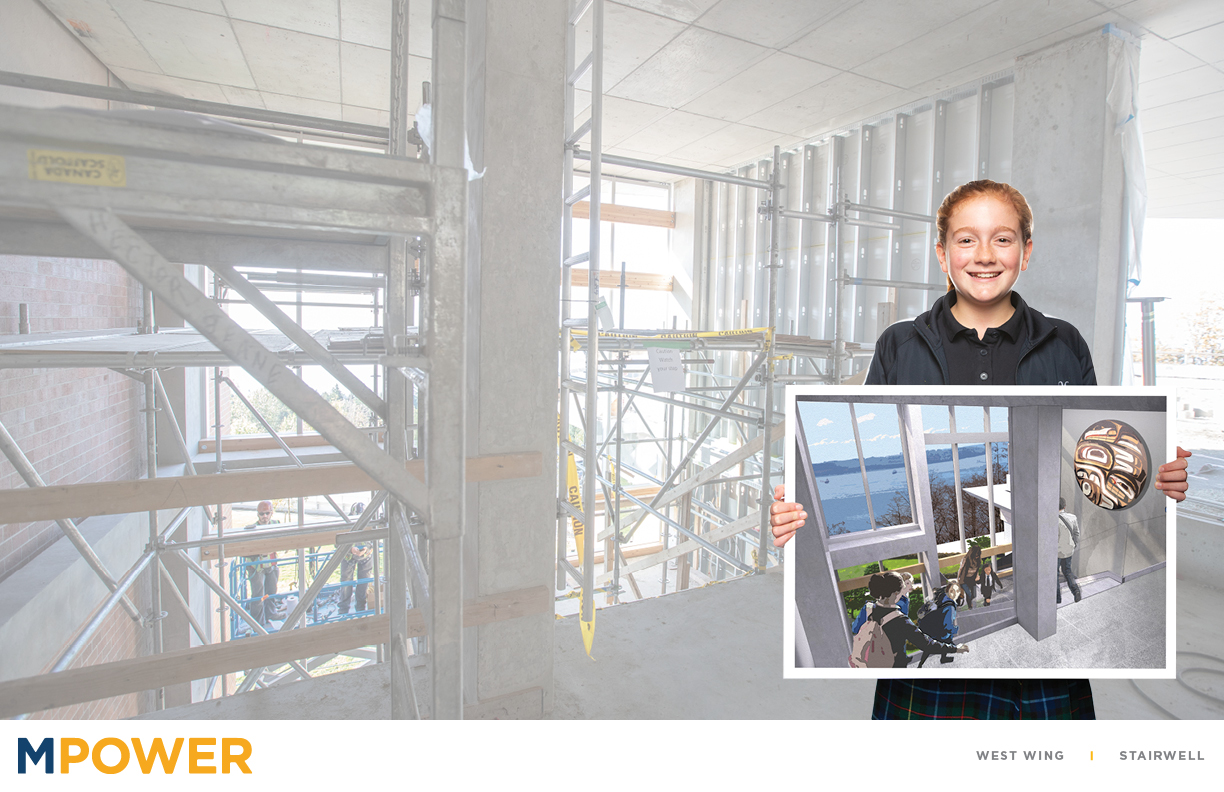 Middle School Learning Commons
Our current Middle School doesn't have a dedicated space for our students to gather, a place where they can quietly do work or collaborate together. Matteo shows us how, in the West Wing, our students will have an area to themselves where they can use a seminar room for quiet time or work together by the windows. The modular walls make this space very flexible.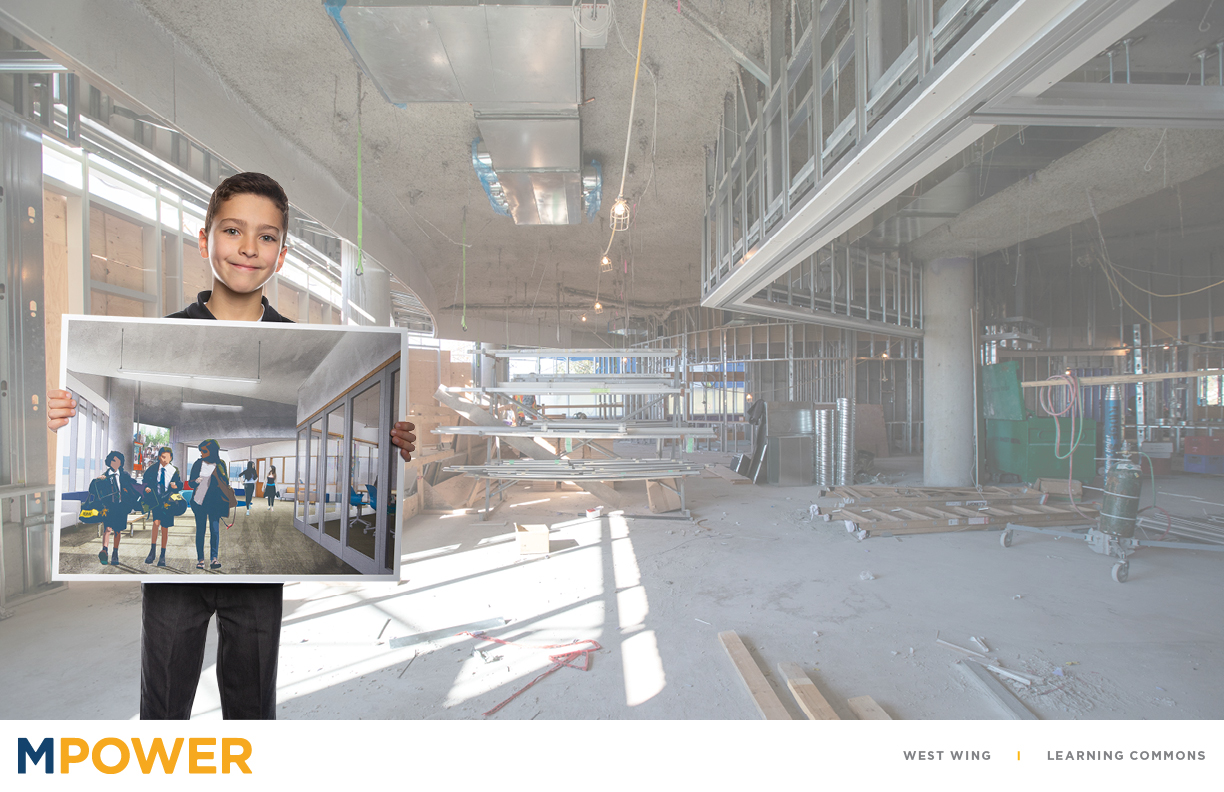 Design Studio - Tool Workshop
Imagine what our children will be able to do when they have a custom-built space in which to use their imagination for design! Mikkah shows us how the design studio will house tools, printers, and supplies for our students to create real-world solutions for the problems they uncover. The square-footage alone will allow our students to really explore the possibilities.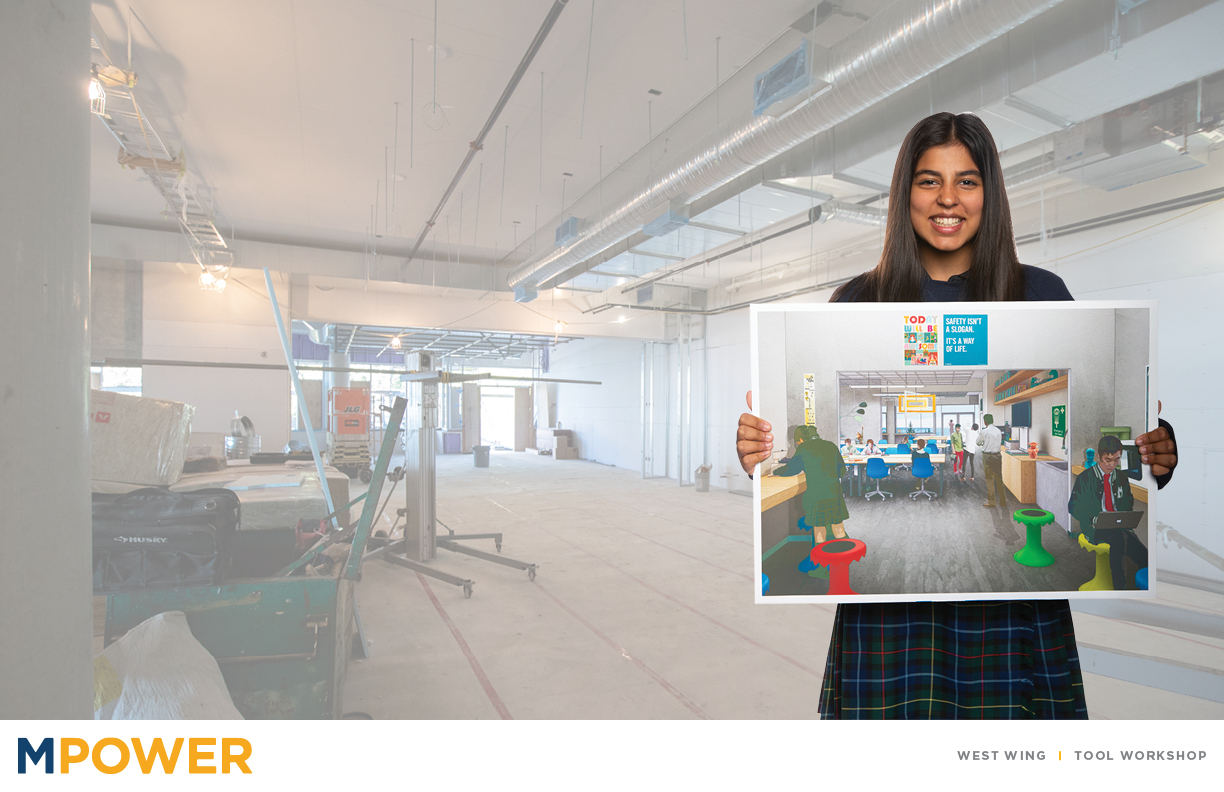 Art Studio
With exposed ceilings and polished cement floors, our art and design studios will be able to handle any kind of project our students embark upon. George shows us how the art studio is flooded with natural light and has enough space for students to leave their pieces in process so that the creative process is not interrupted.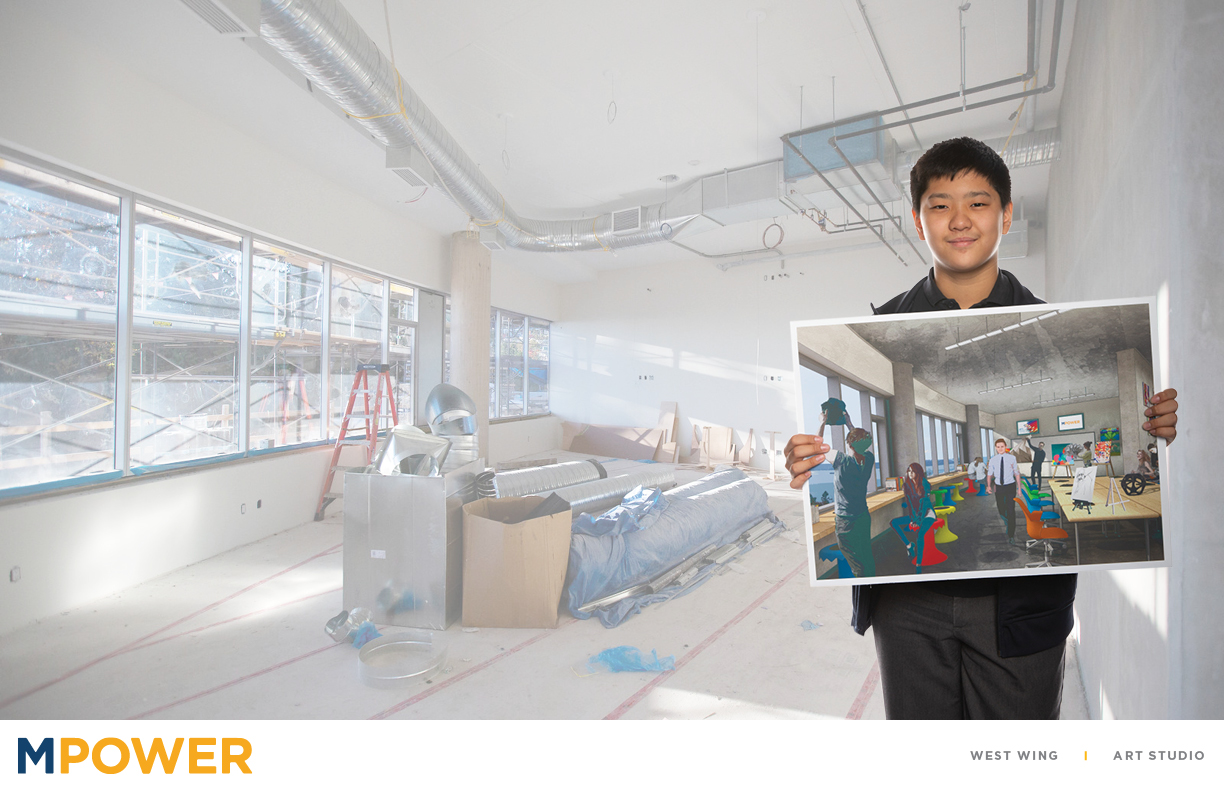 These pictures only give you a peek at some of what's to come. To see more, please join us at our 25th Anniversary celebration taking place on December 20th. You can RSVP here.
We believe wholeheartedly that the West Wing classrooms and play spaces will serve to further inspire our teachers and students to reach even higher levels of excellence. We are so grateful to the many parents who have generously donated to our MPower campaign, which is fully funding the construction of these spaces and the imminent redesign of the Junior School classrooms.